Commercial Roof Repair in Jamespot, Missouri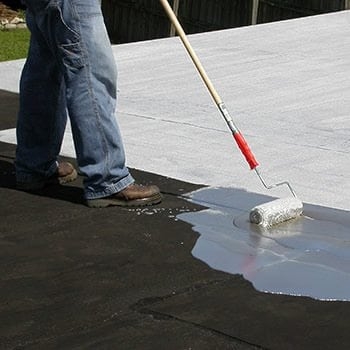 Has your building's roof sustained extensive weather-related damage? Is your building's roof old, worn out, or not up to code? Do you need commercial roof repair for your building? If the answer to either question is "yes," then you need a reliable roof repair company and fast. Poor roof performance can result in mold, structural problems, and interior damage. When you need commercial roof repair, trust the team at Kauffman Roofing to get the job done. Our experienced roofing contractors approach every project with precision and care.
Aside from negative impacts on commercial, and industrial buildings, multi-family buildings also face severe issues once the roof of the building begins to suffer damage. Every time they experience rain, hail, or snowfall, moisture can seep through the roof of the building and greatly impact the people utilizing the space. This can lead to devastating damage to their belongings, often exceeding thousands of dollars as well as causing the destruction of items that are impossible to replace.
Let Kauffman Roofing Help With Your Roof Repair
At Kauffman Roofing, our commercial roof repair services are designed to save you time, money, and aggravation. Rather than let your roofing problem fester, let us nip it in the bud so that your building stays protected. Our rates are reasonable, and we'll never push you into roofing repairs if replacing your roof is more cost-effective in the long run.
We serve the communities surrounding Kansas City, St. Joseph, Chillicothe, Kirksville, Liberty, Bethany, and more.
To learn more about our commercial roof repair services contact us today!