Commercial Roofing Installation Jamesport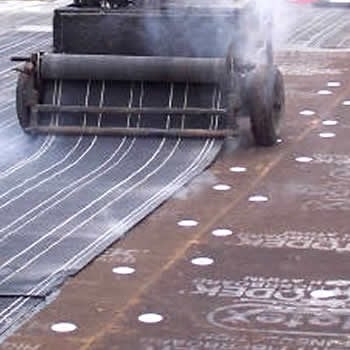 Every building needs a solid roof. At Kauffman Roofing, we offer quality commercial roof installation services to property managers and building owners across a wide area of Missouri. We are headquartered in Jamesport, MO, and serves the following areas of Kansas City, St. Joseph, Chillicothe, Kirksville, Liberty, Bethany & More. As a result of the many issues that a roof can experience, a roofing assessment that calls for a complete roof replacement is the job that any building owner fears. Sometimes, Kauffman Roofing can deal with roof issues through less extensive methods that involve patching and repairing damaged areas of the roof. Unfortunately, this won't always be feasible as some older roofs will have extensive damage and face a sizable accumulation of damage from aging and the elements. When faced with this type of situation a complete roof replacement is the best possible course of action.
The Right Team For The Job
When it's time to have your building's roof replaced, trust the experts at Kauffman Roofing to install your new commercial roof in a timely and efficient fashion. We understand that the roof installation process can be disruptive, so we'll do our best to come up with a construction schedule that impacts your business the least. At Kauffman Roofing, we pride ourselves on our:
Quality workmanship
Wide selection of roofing materials
Organized, courteous contractors
Competitive pricing
Strict adherence to building codes and regulations
At Kauffman Roofing, your complete satisfaction is our priority, and we pledge to complete your commercial roof installation project on time and within budget. Call us today for more information about our services or to schedule an estimate for your commercial roofing installation.