The Dirt About White Roofs September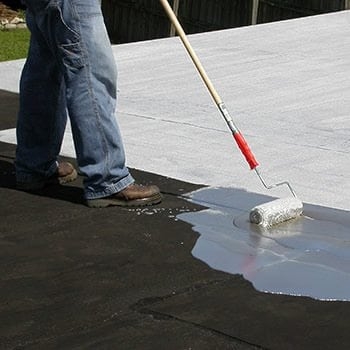 So, your commercial building needs a new roof? Kauffman Roofing in Jamesport wants to give you the dirt about white roofs. Many people feel a well-insulated, highly reflective roof system is the best roof option and those topped with a white-colored membrane create a cooler roof surface temperature and help relieve the building's cooling loads.
For many types of roofs, once you install them, you're done for 15 years or more. But if you're a building owner or manager of a commercial or industrial building and you choose a cool white roof, your job isn't over. Of course, there's the usual chores of keeping the drains clear and the edges and penetrations watertight. But with white roofs, there's more to do. You have to keep the white or lightly colored membrane roofs clean if you want to get the full advantages of the reflective properties that it has to offer.
With a highly reflective membrane roof, you get some advantages, but you need to be fully aware of the upkeep needed to make it as effective as possible. If you don't mind putting in the time and you have the ability to keep the white roof clean, then it could be a very good choice.
However, if you are under the assumption that the roof maintenance is over, you may be disappointed to find so much work is required.
The choice may also depend on where you live. If you live in a part of the country where the air is pretty clean, you are better off. But no matter what, there still may be a lot of material flying through the air that eventually ends up settling on the surfaces of roofs. Anything from pollen, dust, pollution, and dirt will find its way to your white roof, and then it won't be so white anymore. That is until you clean it. Depending on the season or how windy it is in your city, cleaning your white roof could become a frequent and time-consuming chore for you.
Just like your roof maintenance program includes keeping it watertight, it should include regular roof cleanings to keep your white roof system white and reflective, and effective. But cleaning a roof is not easy and can be very dangerous, especially if you have low roof walls and no fence. You should not have your buildings janitors trying to complete this task. Your best bet is to bring in professional roof cleaners that know what precautions to take and how to keep workers safe.
Our roofing experts at Kauffman Roofing in Jamesport can give you the dirt about white roofs. We will be happy to talk with you and see if a well-insulated, highly-reflective white roof system is the best for you, weighing the benefits against the required maintenance needs. Feel free to give us a call today for help making the right choice for your building, climate and budget.